Serum Of Plenty
$69.95

USD
USD
A brilliantly formulated, all natural serum to transform the skin to its optimum radiance.  The beauty about this serum is that every ingredient is active.  It contains a phenomenal amount of vitamin C (15%!).
Serum of Plenty has been powerfully and purposely curated for aging brilliantly.  Your skin will thrive with this potent serum.  It targets pigmentation, fine lines, diminishes redness, brightens the skin and stimulates collagen production.
Meet Our Hero Ingredients:
Vitamin C (15%) is science backed and one of dermatologist favourite ingredients.  It improves the appearance of wrinkles, dark spots and acne.  The holy grail of ingredients!

Our Organic Daisy is a brilliant organic ingredient that's incredible at exfoliating and evening out skin tone while being exceptional at skin tissue repair.

Hyaluronic Acid is terrific at plumping the skin for a more youthful and firm appearance. Hyaluronic Acid also attracts and holds on to moisture in skin cells which allows skin to be superbly hydrated.
Keep your hair back with our adjustable Velcro headband. We all want a fuss free application! An important essential to use with our beautiful organics.
Details
Your secret weapon to aging brilliantly! One of the key features of Serum of Plenty is its active ingredients, which work together to provide deep hydration, minimize redness and inflammation, and help with skin discoloration. This skin serum encourages healthy collagen production, which improves the skin's elasticity and firmness, tackling multiple signs of ageing! Serum of Plenty is a highly concentrated Organic Vitamin C face serum that is appropriate for all ages, genders, and skin types, and it layers well with other organic skincare products. Use daily after cleansing to encourage skin renewal and refined texture! Say hello to healthy, glowing skin!
Directions

SHAKE WELL. Apply to clean, dry skin every morning and/or night on face and neck. For best results use in conjunction with the full Skin Compost collection.  Apply Face Sunscreen as the last step in your skincare routine.

Video Tutorial
Ingredients

Aloe Barbadensis  (Organic Aloe Vera) Leaf Juice*, Ascorbic Acid (Natural Vitamin C 15%)**, Glycerin (Plant Derived)**, Bellis Perennis (Organic Daisy) Flower Extract*,  Heptyl Glucoside (Vegetable Derived)**, Sodium Hyaluronate (Natural Vegan Hyaluronic)**, Sodium Citrate (Natural Citrus Salt)**, Tocopheryl Acetate (Natural Vitamin E)**, Prunus Armeniaca (Apricot) Kernel Oil**, Terminalia Ferdinandiana (Organic Kakadu Plum) Fruit Extract*, Calendula Officinalis Flower Oil**, Anthemis Nobilis (Chamomile) Oil**, Hibiscus Sabdariffa Fruit Extract**, Levulinic Acid (Vegetable Derived)**, Xanthan Gum (Plant Derived)**, Sodium Phytate (Rice Bran Derived)**, Erythritol (Vegetable Ferment)**.  ALL ingredients either *Organic or **Natural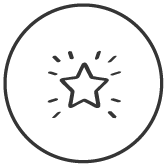 Best Seller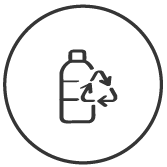 Green Packaging
Mature Skin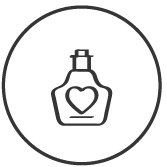 No Nasties
Serum of Plenty Review - Anjelica
OMG THE SERUMS 🙌😍
WOW, OMG, WOW, OMG!!!!
absolutely outstanding, i used them lastnight after cleansing and i noticed instantly (not influencer instant, actual real life instant) my skin felt soo amazing, so hydrated and skin was instantly smoother and my complexion improved dramatically i couldn't actually beleive it, even my fiance said my face was super smooth, waking up today i looked fresher and a few of my problem areas were drastically improved..
Such outstandings products.
Thank you for creating liquid gold❤
Serum of Plenty Review - Anjelica
OMG THE SERUMS 🙌😍
WOW, OMG, WOW, OMG!!!!
absolutely outstanding, i used them lastnight after cleansing and i noticed instantly (not influencer instant, actual real life instant) my skin felt soo amazing, so hydrated and skin was instantly smoother and my complexion improved dramatically i couldn't actually beleive it, even my fiance said my face was super smooth, waking up today i looked fresher and a few of my problem areas were drastically improved..
Such outstandings products.
Thank you for creating liquid gold❤